Bakery and Pastry Professional Certification
Bangalore culinary academy is your best option to do Bakery and Pastry Course as well as patisserie and confectionery course.
 Learn professional and short term career course in baking and pastry course.
Why This Course
Best options for students looking to make a career in bakery and pastry business.
The course covers everything from preparation to presentation of desserts and baked merchandise.
The program is suitable for prospective students who are looking for a fast track baking and pastry program which offer hands-on and in-class training with a holistic learning experience.

Baking and Pastry diploma coursework:
Students can learn how to make classic cakes, fruit tarts, Pastry dough and decorations from sugar. These programs could an offer instruction on: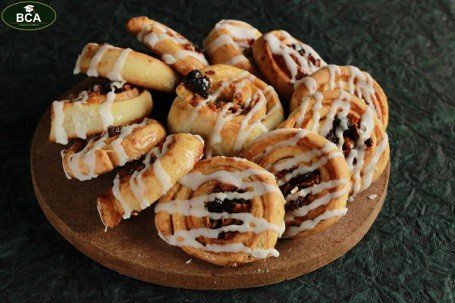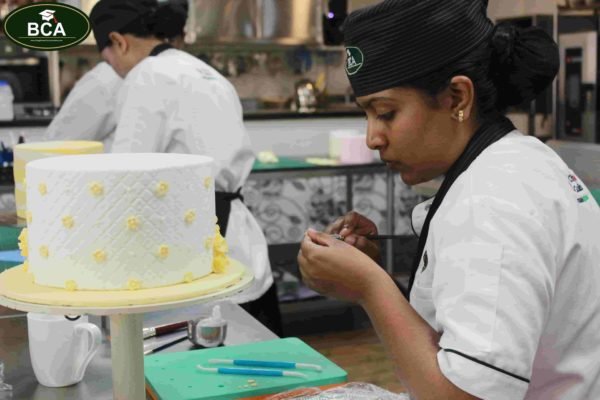 Breadmaking
Baking methodology
Wedding cakes
Tortes and plated desserts
This intensive program is designed to meet the needs of students to train in abroad & attain foundation in the art of pastry & baking bread, chocolates, ice cream & more.
COURSE HIGHLIGHTS
6 Weeks fast Track Professional Training
100% Placement Assistance & Paid Internship in 5 Star Hotels
 Science Of Baking, Pastry And Chocolate
Basic Breads
International Breads
Slow Ferment Breads
Viennoiseries
Tarts
Cookies
Contemporary Desserts
Fundamentals Of Cakes
Verrines Plated Desserts
Travel Cakes
Ice Cream, Sorbets & Granita
Sugar Confections
Chocolates & Pralines
Chocolate Show Piece
FEES
Tuition and other fees for this bakery & pastry course program is conducted by the institute are subject to prescription by the respective of government/Regulatory program and another body of the institution by time by time.
        For Indian Nationals: Rs. 90,000 INR* + GST
        Fee includes uniform and study material
You Can Also Try Our Culinary Arts And Food Production course